Giving sometimes is easier than receiving. What if this year, you decided to buy for a family. What if you adopt one and decide to do the shopping, have the fun of the mall and the crowds, but doing it for a family, other than your own?
Just a thought!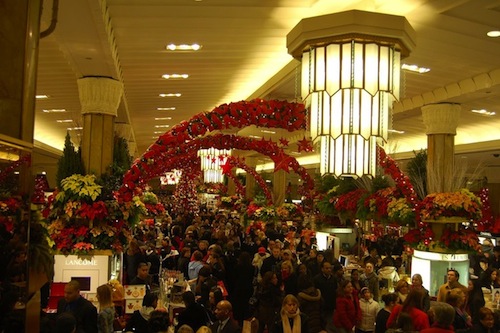 Photo by Gustav Faran
Giving to the Salvation Army would be one way of doing this. Not only talking about the guys outside the stores with their bells. We are talking about the organization itself. And adopt a family!
If you do not feel that this an organization you can associate yourself with and prefer another source, try the military people. It is good to have choices when it comes to offering your services.
We forget that our military men and women not only offer their lives for our freedom but they make very little money for it. We should take care of our own and boost them in this wonderful Christmas time, the birth of Jesus.
Along the way I discovered a wonderful home from which wafts blessings and love to everyone touching it. Here is an another option for you. Try Anna's House, see how that pantry works for you. If you want to let her make the baskets and give things away, you can try her.
How about them guys? I love them too. Try out these guys on for size! Ummm, you know what I mean! Soup Kitchen people who help all the time!