Crome Yellow by Aldous Huxley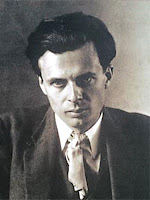 Aldous Huxley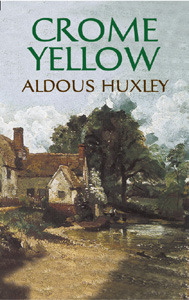 Book Cover: Crome Yellow
I kept waiting for things to happen in this story but you could say my mind is marred by the fast pace of the present. At a lazy and wonderful pace of the country home, things do happen.
A true 20s piece of literature, Crome Yellow describes the descent of several people on a country estate to mooch off the owner. A collection of individuals different and lost as it were in their time spend all their time eating, drinking and doing silly activities even to the extent of hurting themselves. Set in post WWI, morality clashed with life and everyone looked for the truth and reality in their life and what they learned from the horrors of the war.
Huxley satirized the home he frequented with other authors and artists. An image of Garsington Manor, Crome Yellow represented the same refuge and home of Lady Ottoline Morrell.
In the mix is our hero Daniel, a lost poet looking for the next few words. An artist, a young woman, another woman just a bit older, a woman who gambles and lives for the stars, an astrologer and author and so on. These people gather, discuss and ponder the morality of their time. In the mix is a minister who kept a sermon around for so long, it ill-fit the time he repeated it to his congregation.
A historian who is hell bent on writing about Crome Yellow reads to the group from his writings which he finished. Going back and forth between the past and the present showed morality in its best and worst. Nothing changes much as far as that goes. You either have the morals or you do not and it is personal not national.
Well worth the read, Crome Yellow left me a little dazed and much saddened.