My husband Steve is working on a project and asked me for some pictures of Iris. No, he did not want photographs, he asked for drawn and colored ones.
Here is the progression of my work. I show you the first one to the last as I experimented and tested my skills with oil pastels on small spaces and narrow veins on the paper. I worked on detail while trying to keep my interest and love for Impressionist work.
These works are oil pastels on paper.
Please enjoy!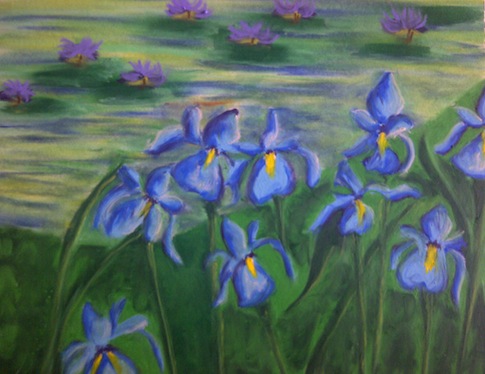 Dancing Iris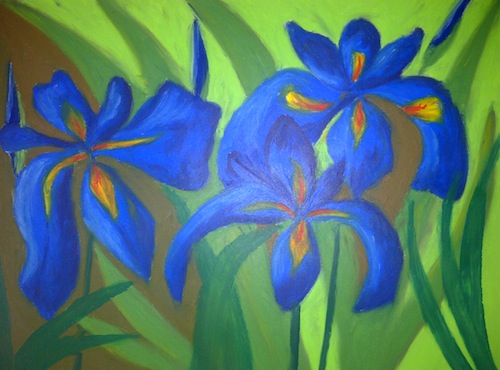 Iris Pirouette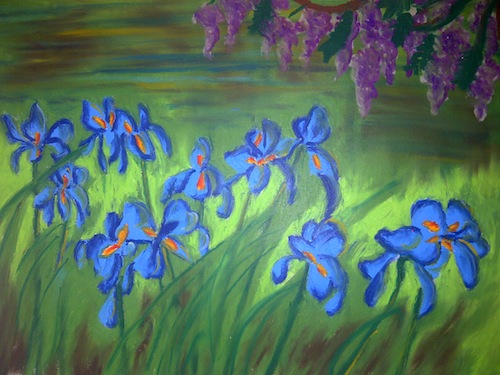 Iris in Concert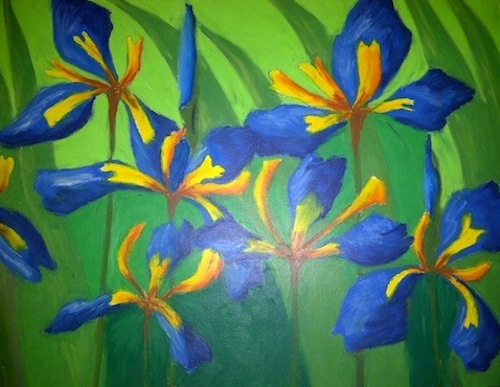 The Glory of Iris