My newest and most ardent passion is silk. Touching, feeling, sewing, shaping and then adding color to the lush fabric puts a huge smile on my face that turns to giggles and laughter.
Here is some of my latest work: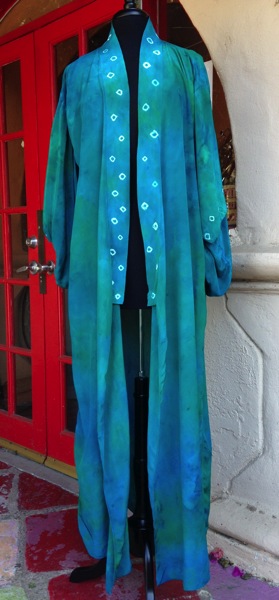 Hand made Emerald Blue Kimono, floor length with Shibori technique on collar and sleeves.

Emerald camisole and hand made Thai pants.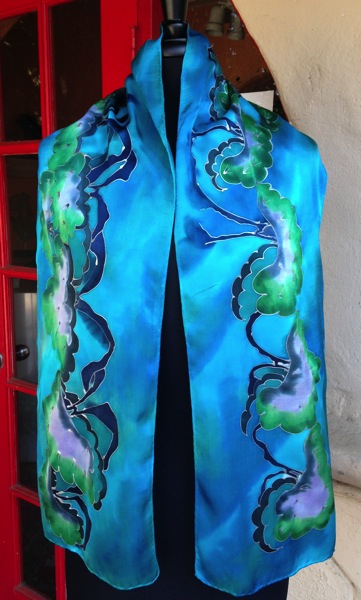 Hand painted silk scarf.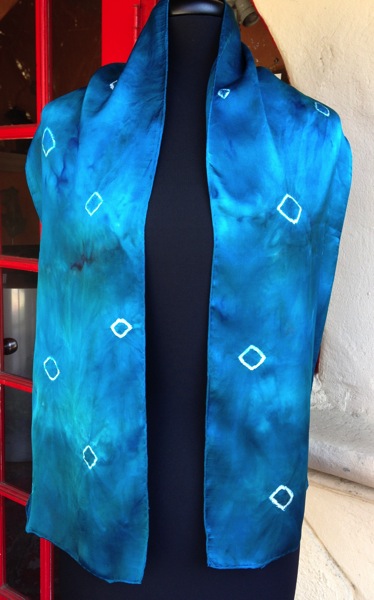 Hand dyed blue scarf with Shibori technique.
All pieces are to mix and match for an incredible luxurious look and feel.