Almost every night, my husband and I walk on the boardwalk in Ko-Olina on the island of Oahu, Hawaii. And every single night we go, it is a different sunset. If one could paint the variety and splendor of those evenings, it would take a lifetime. One could specialize in Ko-Olina sunsets and nothing else.
The colors change drastically almost by the minute. People line up on the edge of the water to watch the dramatic changes and the amazing combinations of colors. Only last night a man laying down on the grass, looked up and said, "What a palate of color God has to paint with!"
En pleine air, I introduce to you some of Ko-Olina's gorgeous color in one dramatic sunset.
Enjoy!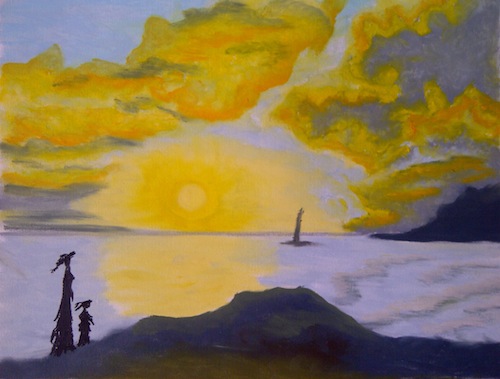 Ko-Olina Sunset-1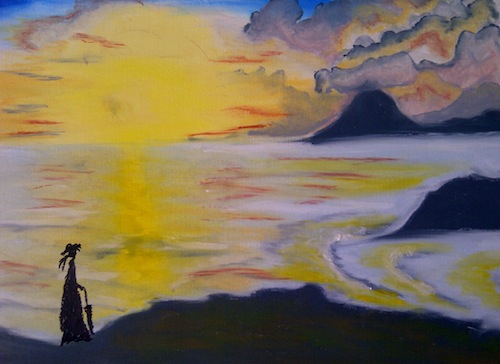 Ko-Olina Sunset-2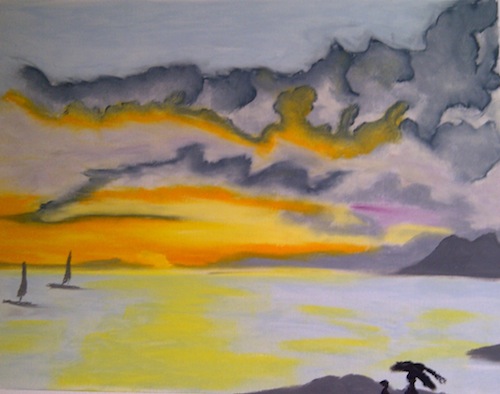 Ko-Olina Sunset-3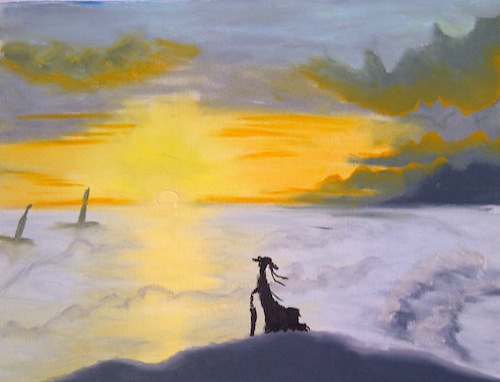 Ko-Olina Sunset-4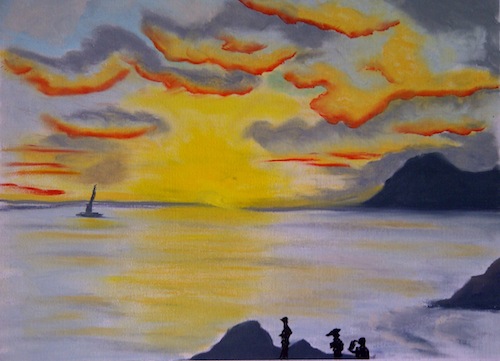 Ko-Olina Sunset-5