Salma's Easy Armenian Potato Salad – No Mayo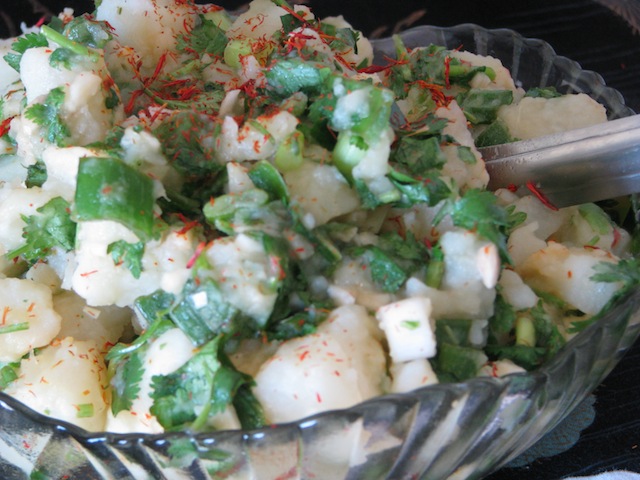 Ingredients
6 large potatoes
6 scallions or 3 leaks
1 bunch parsley
8 cloves garlic (fewer if you like less garlicky taste)
1/2 c fresh lemon juice
1/4 c olive oil
Salt to taste
1/2 tsp salt
1/2 tsp Pepper
Pinch of Turkish / Mexican Saffron (Safflower) or Cayenne Pepper to decorate.
Directions:
1- Boil potatoes unreeled with 1/2 tsp salt. Cool. Then peel and cut in small bite size pieces. Set aside.
2- Dice scallions three quarters of the way, into the green parts of the onion.
3- Dice parsley.
4- Peel and crush or slice garlic.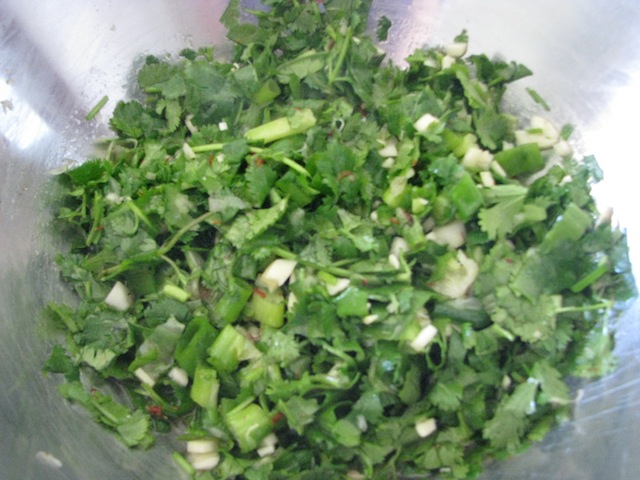 5- Place together in a glass or stainless steel bowl: scallions, parsley and garlic.
6- Add lemon, olive oil, pepper and salt.
7- Let stand for 10 minutes.
8- Add potatoes to the bowl and mix well.
9- Let sit in refrigerator for at least an hour for best taste.
The goal is to get the lemon juice and the olive oil to saturate the whole mixture and not only coat the potatoes on the outside but get flavor inside the potatoes which could be bland.
Bel Hanna Wel Sheffa