When you tour the United States, there is much to admire. Our country is full of wonder and beauty. From deserts to ocean shores, you can go to hill country and mountain lands. Landscapes and wonders abound.
Here are two places my husband and I visited. It left me with a sense of awe and wonder. After taking pictures, I went home and drew what I saw.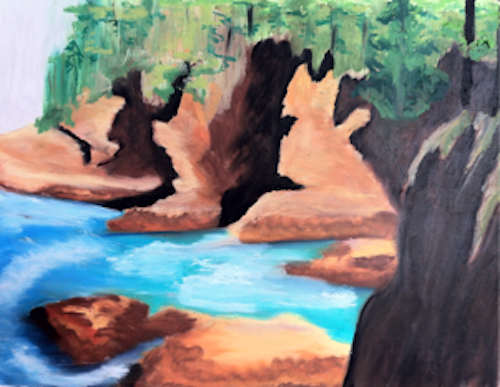 Cape Flattery, Washington. Pastels on oil.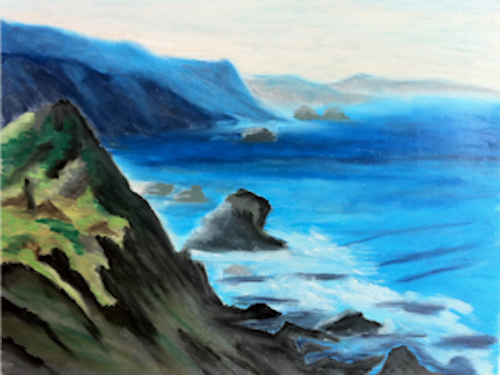 The Lost Coast, California. Pastels on oil.