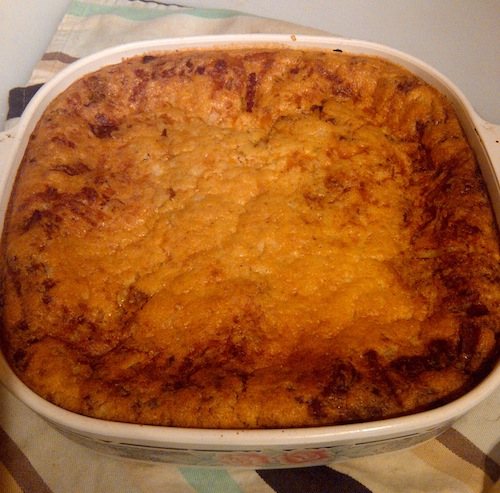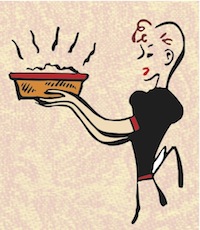 Preheat oven to 425 degrees
4 eggs
2 cups milk
1 cup Bisquick
¼ tsp pepper
Pinch cayenne pepper
2 Tbsp diced onion
3 cloves garlic mashed
1 cup ham, diced
1 cup shredded mozzarella
1 cup shredded cheddar cheese
¼ cup Parmesan cheese
Whisk eggs, milk, Bisquick, pepper and cayenne pepper together and set aside.
Spread onions and garlic on the bottom of the dish you are using. I use a pie dish, round or square does not matter.
Brown ham and spread on top of onions and garlic.
Add Mozarella, Cheddar and Parmesan.
Pour whisked ingredients to top the dish.
Bake at 425 degrees for 20 minutes then reduce heat to 350. When pierced with a sharp knife, the knife comes out clean. The top will brown.
PS. Instead of ham, I sometimes use 5 slices of bacon cooked and crumbled or Italian cold cuts.
Buon appetito!