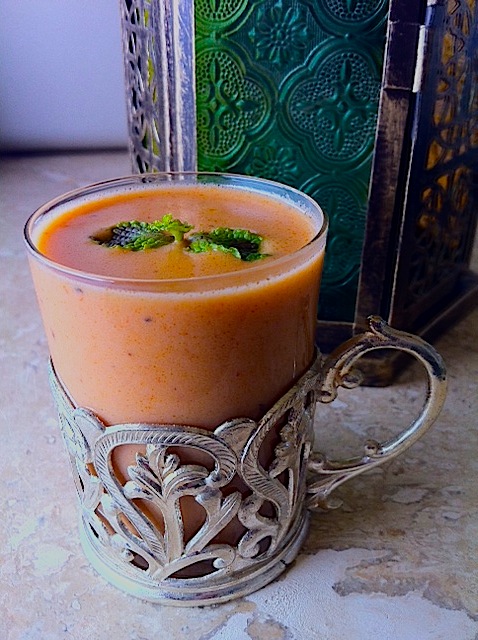 "You never ever get rid of anything," says my daughter Nadya, all the time.
It is true if I can conceive of using whatever could be thrown out. I use raw shrimp for my recipes and I keep the raw peels. I double bag and freeze them for the time I need and want a seafood broth.
Here is a recipe I made this afternoon. My husband does not care for cream soups much so I devised a way to eliminate the dairy part of it and used coconut milk.
I hope you enjoy this as much as we did.
Bel Hanna Wel Sheffa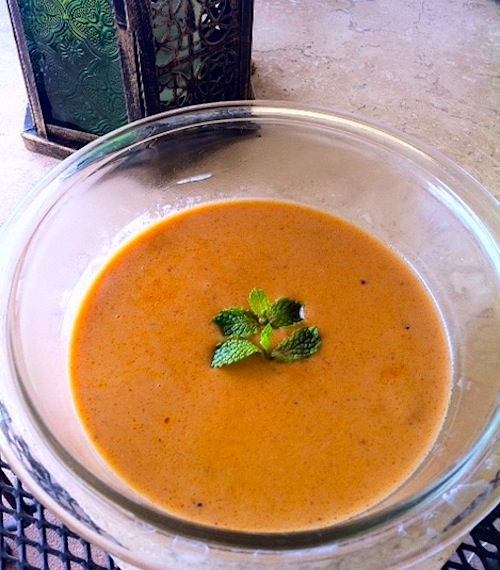 -Shrimp Broth
– 6 cups water
– 1 large onion
– Peels of 2 lbs shrimp
– 1/2 tsp ground nutmeg
– 1 tsp paprika
– 1 tsp old bay
– 1/2 tsp salt
– 1 tsp pepper
– Bisque
– 2 Tbsp tomato paste
– 2 Tbsp olive oil
– 3 Tbsp butter
– 2 Tbsp flour
– 1 can coconut milk
.Directions:
-Broth:
1- In a large pot, boil in the 6 cups of water, the onion, shrimp peels, nutmeg, paprika, old bay, salt and pepper.
2- Bring to a boil and simmer for 20 minutes.
3- Add tomato paste and whisk. Simmer another 10 minutes then remove from heat.
4- Pour the broth through a sieve and discard the solids.
5- Makes approximately 4 cups of broth. Set broth aside.
Bisque:
6- In the same pot, melt butter and add olive oil and heat on medium heat.
7- Add flour and whisk vigorously to fry the flour without burning it.
8- Add 4 cups of broth while whisking to avoid lumps.
9- When thickened, add tomato paste and whisk the paste in thoroughly.
10- Simmer on low heat for ten more minutes and remove from heat.