Everything tastes better with friends. Cooking or baking for friends makes it less of a chore or a duty, it becomes a joy to share. Tuesday Mornings is a time for friends and we get together and drink coffee, tea, water, whatever, eat some good foods and work on projects individually. It is a time to share experiences, joy and pleasures and sometimes pain and sorrow. My Tuesday Mornings is a life saver from ennui and stress.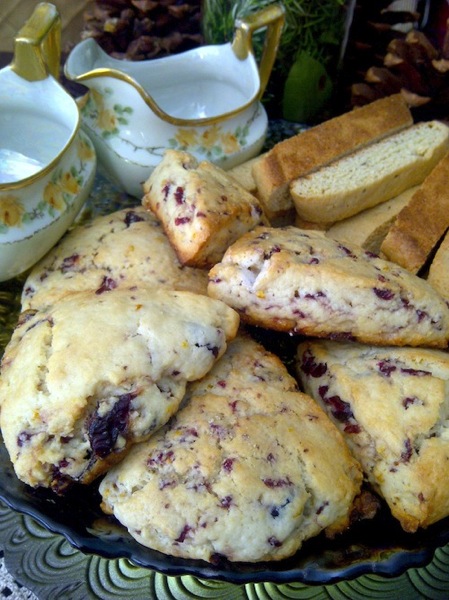 Today's offering from Tuesday Mornings:
Pre-heat oven to 425F
Makes 12
2 cup flour
¼ cup sugar
1 Tbsp baking powder
½ tsp salt
2 tsp lemon or orange zest or peel diced
6 Tbsp butter
½ cup currants or cranberries or craisins
¾ cup sour cream
In a food processor:
1- Place flour, sugar, baking powder, salt, orange zest or peel and butter.
2- Pulse 7-8 times until mixed well.
3- Add dried fruit and sour cream.
4- Pulse a few more seconds until mixed.
5- Remove and divide in half.
6- Place in plastic wrap and roll into circle.
7- Peel off plastic and cut into 6 wedges.
8- Place on parchment paper covered cookie sheet.
9- Bake 15-18 minutes.
Important note: Even if they do not look "done" after 18 minutes do not be tempted to bake them further. They will be perfect.
On another note, I have a tendency to keep useful things for future use. Near future. In my refrigerator is a bag of orange peels. When I need an orange sauce or syrup, when I need some orange zest or taste, I use those peels.
Below is what I used for the scones for today: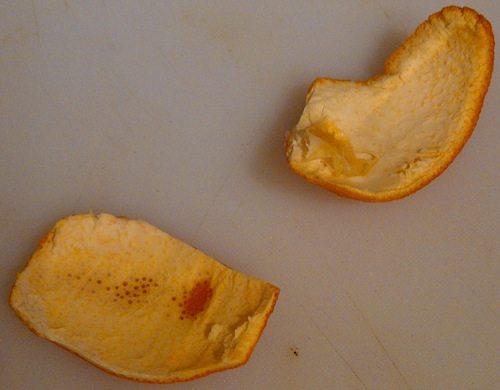 Carefully remove pulp from the orange skin if you wish.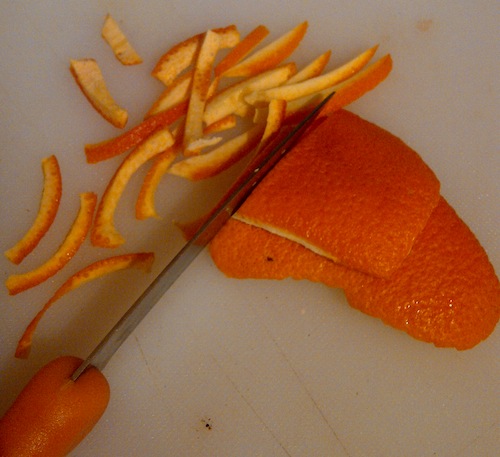 Look for black spots or damaged skin and remove then slice thin.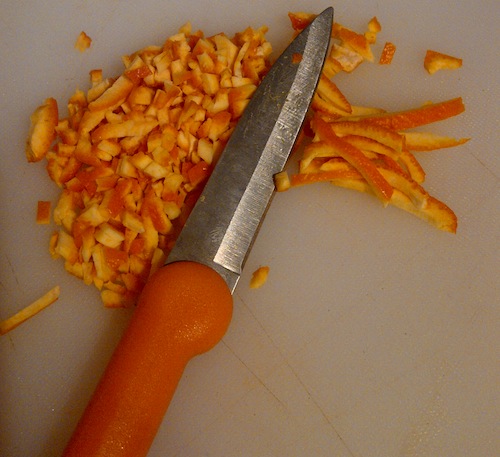 Turn sliced peels and dice to bits.