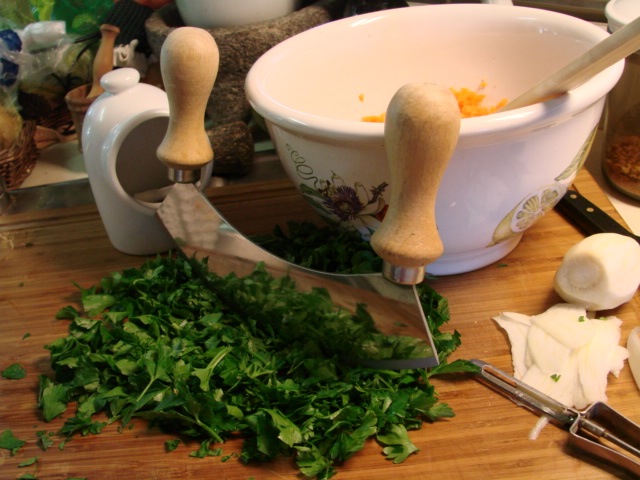 It was suggested to me because of the heat to drink a spoonful of Baking Soda mixed in an eight ounce glass of water. I was told that it would help alleviate the heat waves that accost me in the afternoons and early evenings.
I tried and folks let me tell you, at this age you should not drink a spoonful of Sodium Bicarbonate. Yep, it is Salt! Needless to say, I felt nauseated at first but later in the day I felt lethargic.
When I went out for my evening walk with my husband, I felt my chest tight and my lungs not expanding. Again, at my age, I am 55, all this salt could result in CHF or Congestive Heart Failure.
I needed diuretics. Here is what I did to solve the problem of retention and it turned out amazing!
1/2 Vidalia onion sliced
8 garlic cloves slices
1/2 bunch parsley chopped
1 large tomato chopped
2 Tbsp ground Cumin
1/4 cup lemon juice
1/4 cup olive oil
1/2 head Romaine lettuce chopped
1/2 tsp black pepper
The last three ingredients are for taste and substance. All the rest are diuretics. Go figure. A delicious healthy solution without a hospital trip. Whew!
Mix well. Eat. You can thank me later. It is delicious!
An amazing salad made with love and health.
Enjoy!