Valentine's Day with National Condom Week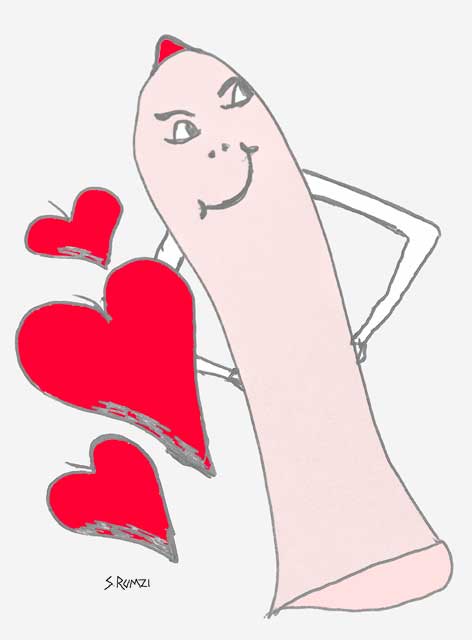 Is it any surprise that today is not only Valentine's Day but also National Condom Week? Not to me. I can see the correlation here. Honestly, can't you see it?
Here we are embarking on another V-day where expectations are high and demand is even higher. So, she is expecting a great dinner with flowers and chocolates. You may not be ready to give her that ring she wants but you sure want to get into her pants tonight, right?
After all, what is this all about? It is about getting down to it in the end, getting the girl to really give up, what she has been holding out on, right? So, here comes the chilled champagne, the strawberries and cream! You know what you will do, anything.
It is a true measure of our culture when we see all these people running around preparing for this day. A trivial, costly and time consuming day with frills and chills. There will be some very irate women by the end of this night. Granted there will be a few happy ones, but not as many as the angry ones, who did not quite get what they wanted, for so long.
The only men who love this day, are the flower vendors and the chocolate vendors. All the other men dread it, like they dread getting their teeth drilled or having a vasectomy. After all, you do not know the exact results for those procedures. You go in with every good intention and in the end you come out sore and weary of the experience, gaining so little.
So to tell the truth, we should just make it National Condom Day and take the pressure off the guys who absolutely hate it. The duress of trying so hard to do, what they could do anyway, if it were only, National Condom Day. Which is, use a condom to what they set out to do for Valentine's Day; get laid!
Happy Valentine's … errrr … Condom Day!