My friend and fellow blogger Allan of Simple Life Prattle has lots of vegetables to give away.
Here is a recipe just for you Allan. Enjoy! Love the Prattle!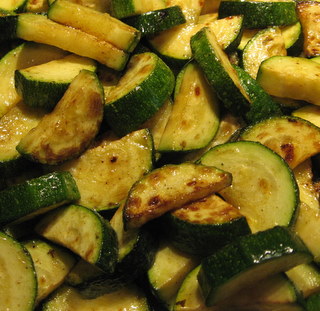 3 zucchinis sliced thin
3 yellow squash sliced thin
1 large Vidalia onion diced
8 garlic cloves mashed
4 tomatoes diced
Salt and pepper to taste
1/4 cup olive oil
1 cup shredded mozzarella cheese
1 cup shredded cheddar cheese
Heat olive oil in over safe skillet on the stove.
Carmalize onions and garlic, salt and pepper in the hot olive oil.
Add zucchini an squash. Cook until all water is gone.
Add tomatoes and cook down until dry.
Remove from heat.
Cover top with the cheeses.
Broil until cheese is caramel colored.
Serve over rice or potatoes.